COSMOS + STARGAZE

WHY BAD KIDS ISN'T BUILT ON TOP OF ETHER, SOLANA, OR SOMETHING ELSE



Bad Kids is launching on a brand new Cosmos chain called Stargaze. If you already use Cosmos, I don't need to explain the appeal. But if not, here's the elevator pitch: It's a big network of connected blockchains. Gas is always cheap and you never have to worry about the network getting congested. Even the wallet app is nicer than Metamask. Low bar, I know.

Ethereum may be where all the big projects are. It's also crowded and expensive. Stargaze & Cosmos lets Bad Kids reign in hell rather than serve in heaven. So we're launching somewhere where NFTs are a new thing. If you're a collector, you know the first of anything can be a good investment. But it's also reset, a chance to set the tone for this new place. And sorta define what that place is going to be. That's exciting.
FFAQ
The bad kid I minted is ugly. What is your return policy?
Some of the coolest, baddest kids are ugly. And sometimes you will find that the ones you think are ugly will surprise you in some other way with their spirit or whatever. No refunds.
I want to buy a bad kid. How can I do it?
Bad Kids are currently sold out but you can buy them on the secondary marketplace on Stargaze when it launches soon, supposedly in April!
What the hell is Stargaze?
I don't answer questions with swears in them.
What the heck is Stargaze?
Stargaze is an entire blockchain for NFTs on the Cosmos ecosystem. Cosmos is really cool because it makes communication between different blockchains super simple. Terra, Secret Network, and Juno are all built on Cosmos. If this all sounds really confusing, that's okay.
This video does a good job explaining everything.
I've never used Cosmos, how do I do it?
There are a few hoops to jump through, but here's a summary.
Buy $ATOM on an exchange (like Coinbase)

Install Keplr wallet and send $ATOM to your Cosmos address

Use Osmosis to exchange your $ATOM for $STARS

Send your $STARS to the Stargaze network
We also wrote a much more detailed guide, for people who like screenshots and subtle jokes.
I want to use a bad kid as my profile pic but I'm not sure if I am bad enough. Can you tell me how to be more of a bad kid?
Wanting to be bad is a good first step.
What is the extra F for?
I can't tell you yet.
MEET THE TEAM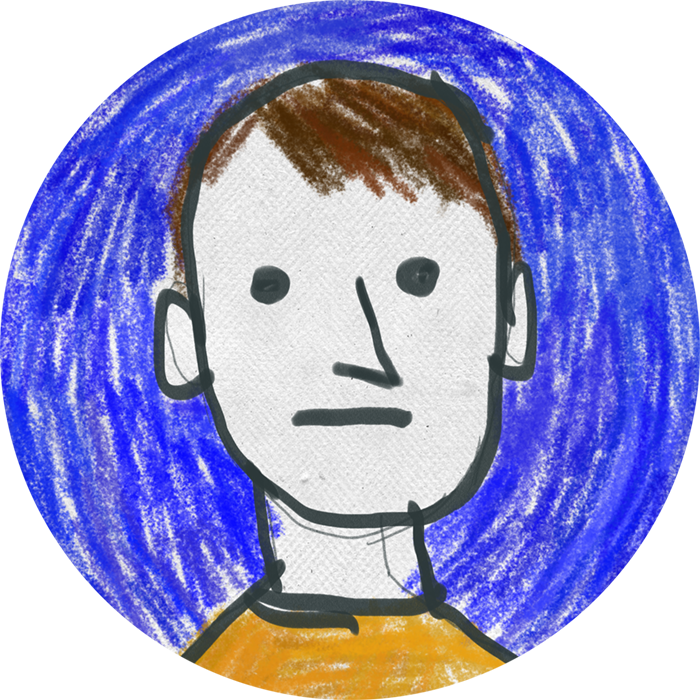 CORTLANDT
THE Artist
he makes the art and all the bad plans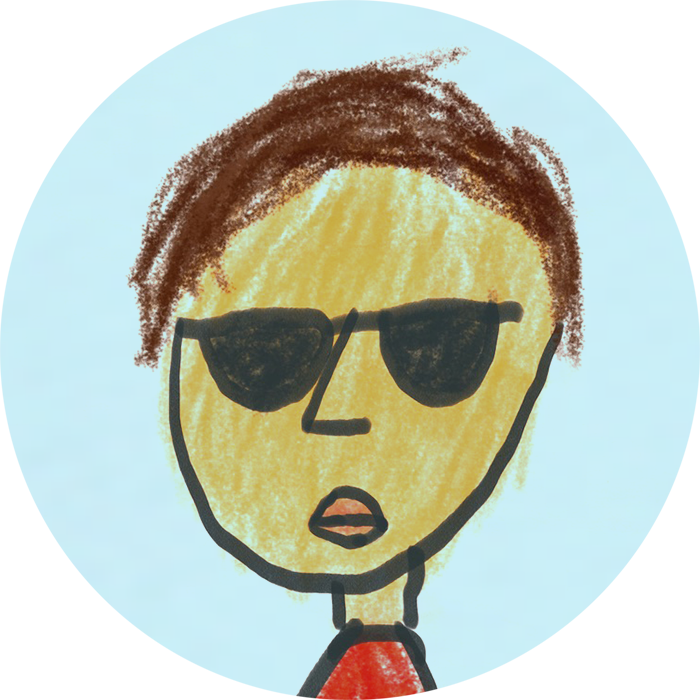 ALVIN
THE ENGINEER
he does the typing, late at night, in the dark
SIMON
THE PRODUCER
he knows a lotta people but they're all weird
THE Janitor
the coins are in the cushions
MORE GIF PLS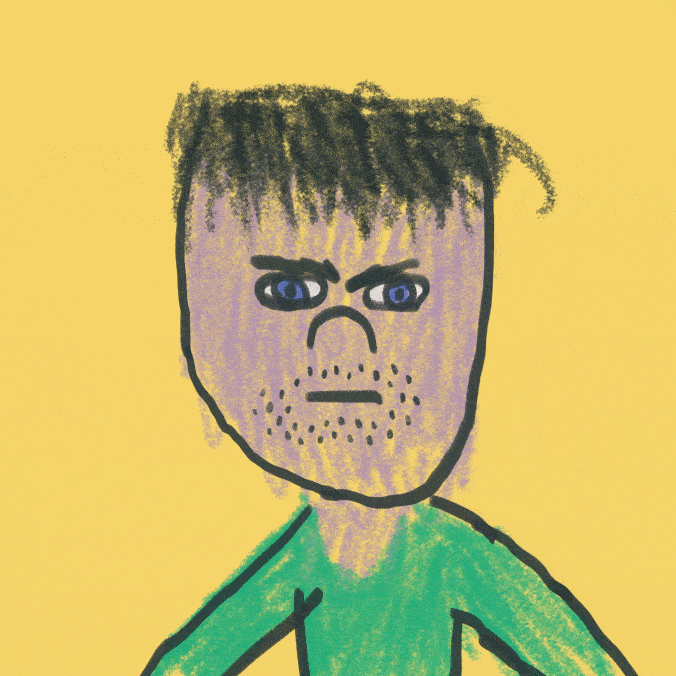 ---
TOTALLY SOLD OUT!

BUT THE SECONDARY MARKETPLACE OPENS ON STARGAZE IN APRIL!
︎ check out our twitter it's pretty funny
@badkidsart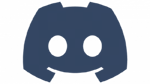 our Discord
is pretty silly too
bd kds copyright 2022